NOW OPEN!!! Master Gardener Volunteer Class Registration
Posted On

October 17, 2019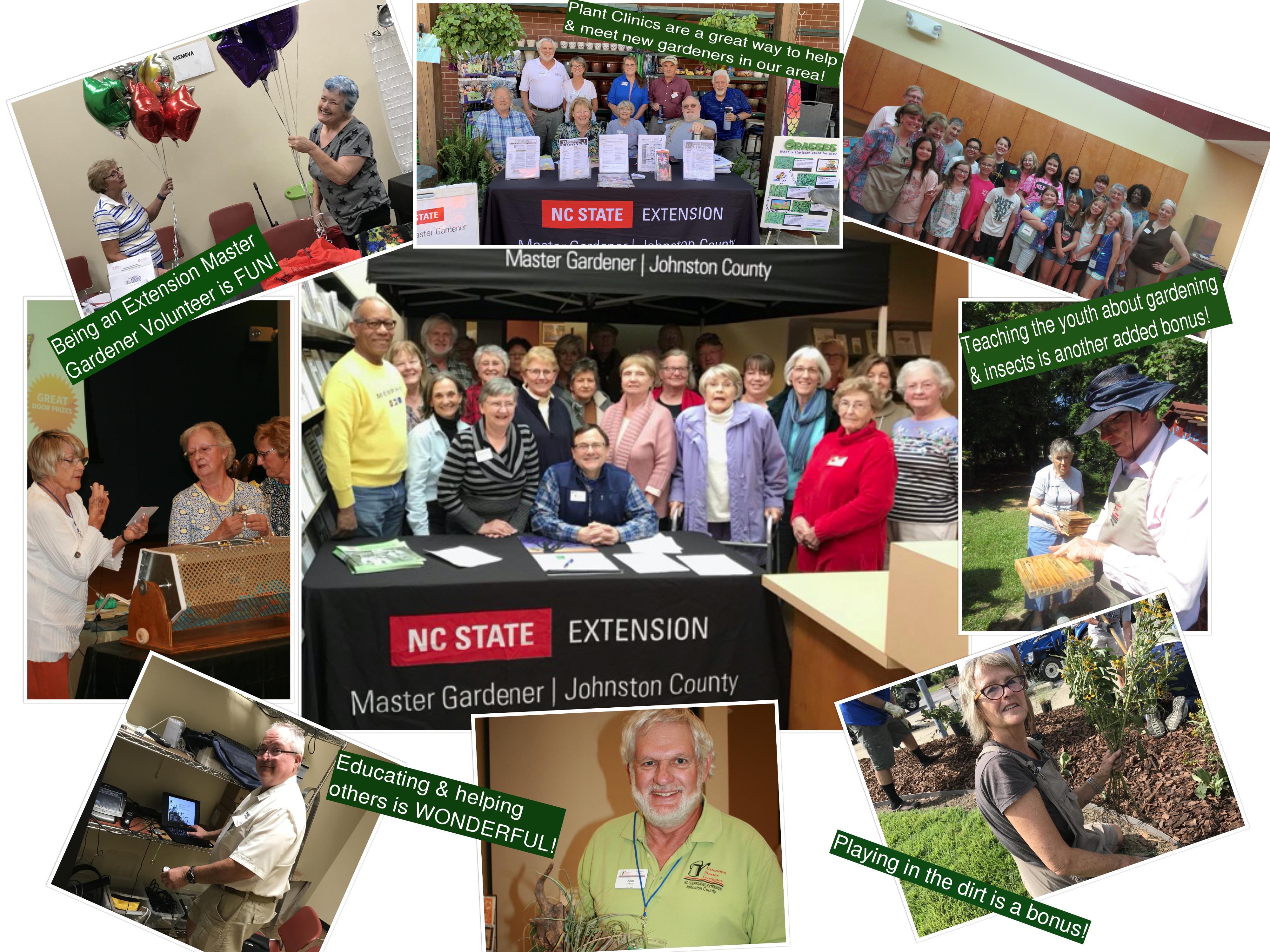 Calling all gardening enthusiasts! Have you considered becoming a  Master Gardener℠ volunteer in Johnston County?
If you love to garden, enjoy the company of others with the same interest, have a desire to expand your scope of knowledge and like the idea of volunteering and making a difference in your community, then becoming a Master Gardener volunteer is for you! All skill and knowledge levels are welcome! The only requirement is an enthusiasm for learning and a desire to be involved. Master Gardener volunteers expand Extension's capacity to meet the needs of the gardening public by learning to use and to teach research-based horticultural practices. All training and resources are provided by NC State University faculty and staff to help you become a highly effective community educator providing the public with unbiased, research-based, environmentally sound information about growing lawns, fruits, vegetables, trees, and ornamentals.
Learn more about Master Gardener volunteers.
Learn more about the N.C. Cooperative Extension Program.
The training starts on Thursday, January 30, 2020. Classes will be held each Thursday afternoon from 1:30 to 4:30 p.m. for 15 weeks. Contact Horticulture Extension Agent Marshall Warren for more information at mhwarren@ncsu.edu. The fee for the course is $150. The application and fee are due by January 10, 2020.