Hungry to Help Food Drive a Success!
A huge thank you to all those who helped collect and donated food for the Hungry to Help project this year. 
The food collected at the Farm City Week Banquet and from the competition between 4-H Clubs and FFA Chapters was divided between West Smithfield Elementary and Selma Middle School. Both of these schools have at least 92% of their students receiving Free and Reduced Lunch.
Other items donated that didn't meet the requirements of Backpack Buddies were taken to food pantries in Benson and Selma.
Prior to the Farm City Week Banquet, 1545 pounds had already been collected by  4-H and FFA groups. Again this year FFA Chapters and 4-H Clubs were challenged in a contest to see how much food they could raise. The winning FFA Chapter was from South Johnston High School. This group collected 619 pounds of food for their food pantry. The food they collected goes to help youth in their school and at their feeder schools in the community.
Animal Adventurers was the winning 4-H Club. This club collected 609 pounds or food. Other 4-H Clubs who participated were Bentonville, Curious Crew, JoCo Rocking Riders, McGee's Crossroads and Strickland's Crossroads.
At the banquet 387 pounds were collected. This brings the total for 2018  Hungry to Help Program to 1932 pounds collected.
The Hungry to Help program has collected a grand total of 12,457 pounds of food since it's inception in 2010.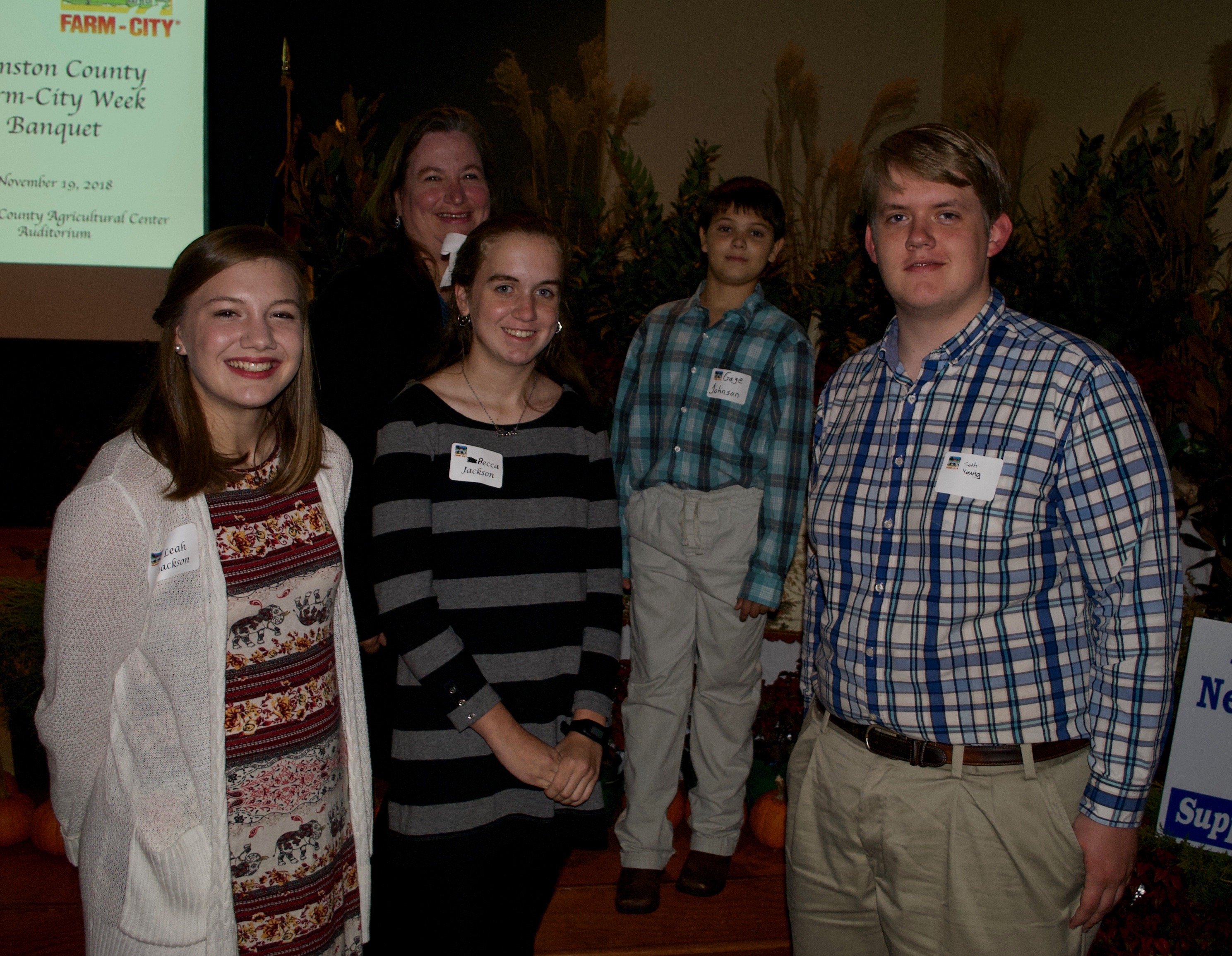 Animal Adventurers 4-H Club photo (L to R): Back Row – Irene Jackson (club leader), Gage Johnson; Front Row – Leah Jackson, Becca Jackson, Seth Young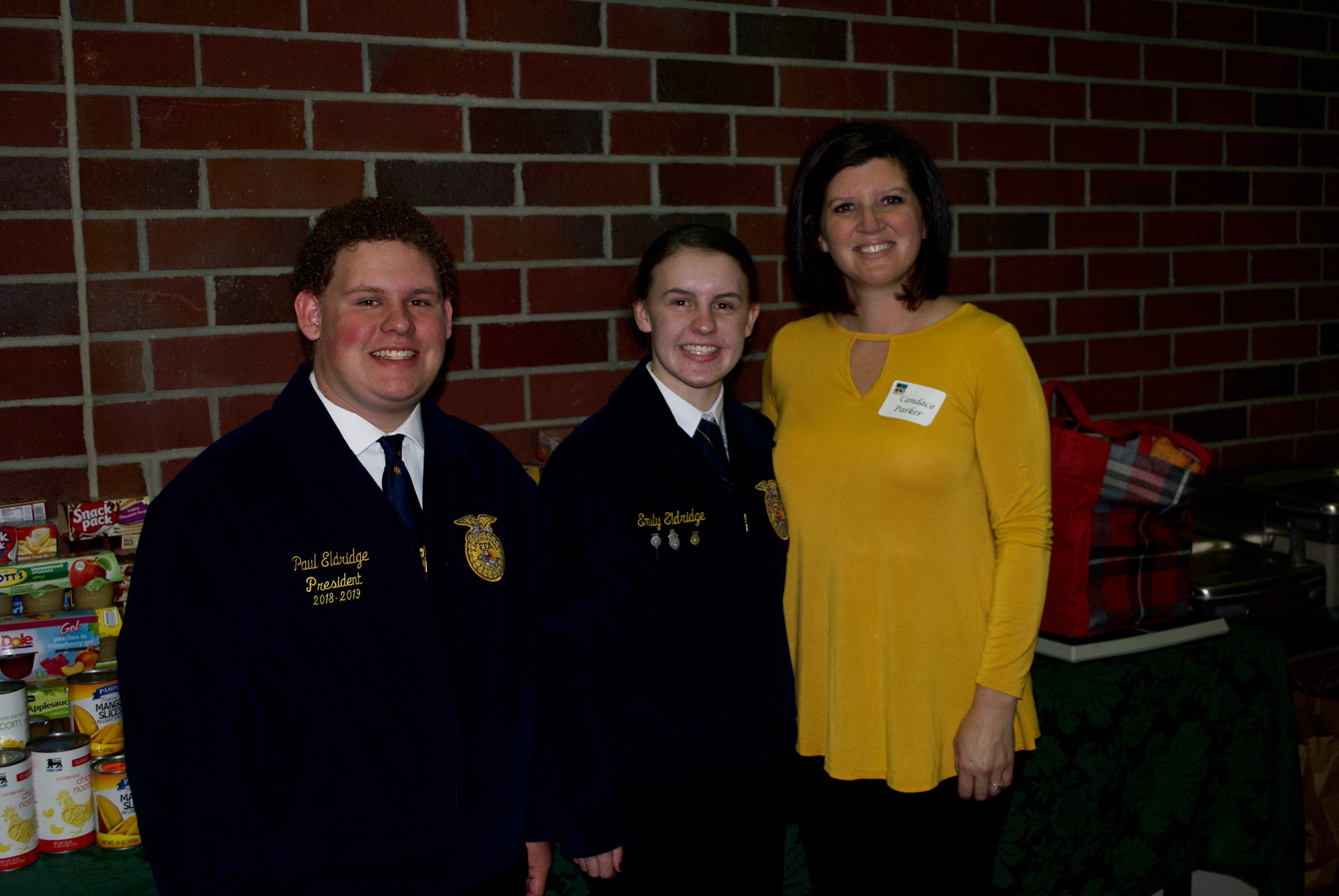 South Johnston High School FFA photo (L to R): Paul Eldridge, Emily Eldridge, and Candace Parker (FFA Advisor)