Tobacco Curing Management Before & After the Storm
Almost every year North Carolina is threatened by a possible hurricane. It has been a long time since we have seen a direct strike, but we all know that it is possible. As the threat of hurricanes increases during the fall, it is a great time to revisit management options for curing when power outages occur.
If you have a standby generator, then you can proceed as normal with both harvest and curing before the storm. If you do not have a generator, you may consider purchasing one or renting one before the storm. However, if you plan to rent one, you must address that well in advance of the widespread power outages. There are several rental companies in the Triangle area that can meet your needs, but you must act in advance to setup an account, reserve a generator, and provide the proper wiring at your facility to use the generator.
In the event of a power outage, there are still things that growers can do even if sufficient generator power is not available. The vulnerability of tobacco to damage during a power outage varies with the stage of the cure. The following information may help you manage barns in the case of a power failure.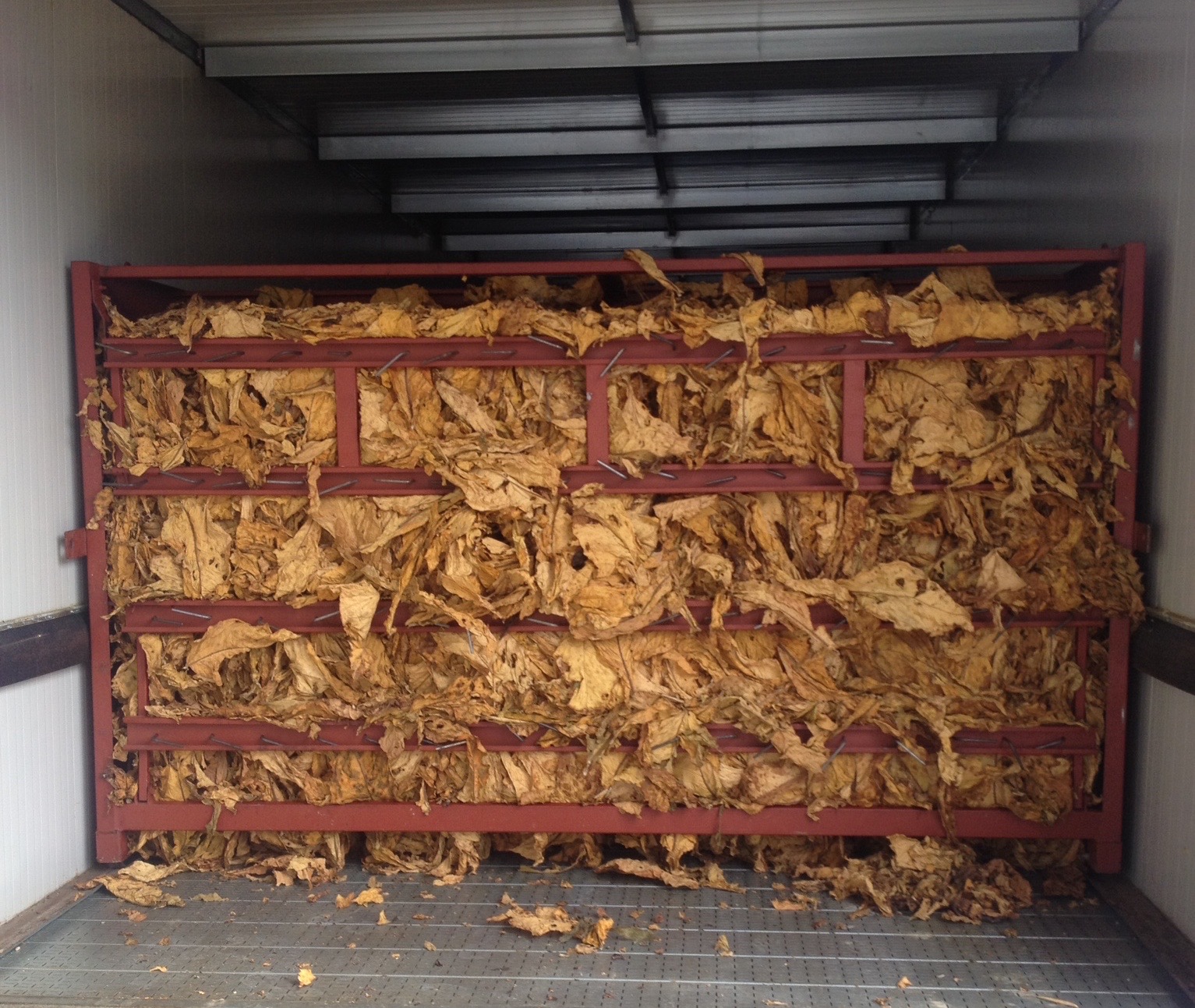 Yellowing (95F WB/100F DB) – Tobacco at this stage of the cure will hold for about 24 hours without damage. This period of time can be extended if the tobacco can be cooled to near outside temperature before the power outage occurs or as soon as possible after the outage occurs. Thereafter, the heat should be flushed every hour if the generator capacity is not sufficient to continue the cure normally. If generators are not available, prop open all air vents and doors to let as much heat escape as possible.
Late yellowing/early leaf drying (105F WB/105-115 DB) – Tobacco at this stage is the most vulnerable and will hold for only about 6 hours before damage occurs. Tobacco should be cooled as soon as possible by any means available, with heat being flushed every hour as suggested previously. If generators are limited, barns at this stage should receive priority.
Leaf drying (105F WB/120-135 DB) – Tobacco at this stage will hold without damage for approximately 24 hours.
Stem Drying (110F WB/150 + DB) – Tobacco at this state is relatively safe and can hold without damage for several days. Attention to these barns can be delayed in order to provide more attention to barns in the earlier stages of curing.
For additional information on curing tobacco, please visit tobacco.ces.ncsu.edu.