County Activity Day 2014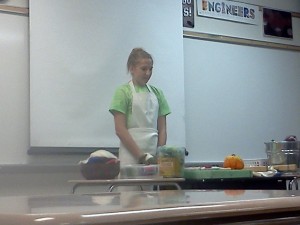 We will be having County Activity Day on Saturday February 22, 2014 at the Johnston County Ag Building, Hwy 210 Smithfield. We will be able to use multiple rooms, at the same time, to give you a chance to experience what it is like at District Activity Day.
Please plan to arrive by 8:45 a.m. to find your room and set up. Signs will be posted at the entrances to the building with room assignments. We will begin promptly at 9:00 a.m.;  The Talent Showcase will begin at the conclusion of the presentations. Awards will be given at the end of talent showcase, but begin no later than 11:30 and should conclude by 12:00 p.m.
EVERYONE who wants to present at District Activity Day March 29th at Jame Sprunt Community College, should plan to give your presentation. If you cannot be here let me know ASAP. Feedback will be provided on your presentation, please be as polished as you can.
This would be a great time for youth who are thinking about giving a presentation but still not sure to come and see what they are like. We will have a great variety of presentations this day. Even if you were not giving a presentation, please come out and support those that are presenting.
Youth who are interested in attending State 4-H Congress, June 22 – 25, that do a presentation and advance to District will receive a $50 scholarship from the County towards the registration fee, in addition to Clover Cash earned.
If you would like to bring a snack and drink for yourself and family, please do so. We will not be serving refreshments.
Call me at, 919-989-5380, if I can answer any specific questions that you might have regarding County Activity Day 2014.
The online registration form can be found here. http://go.ncsu.edu/countyactivityday14
Other information about presentations can be found here. https://www.ces.ncsu.edu/activities/